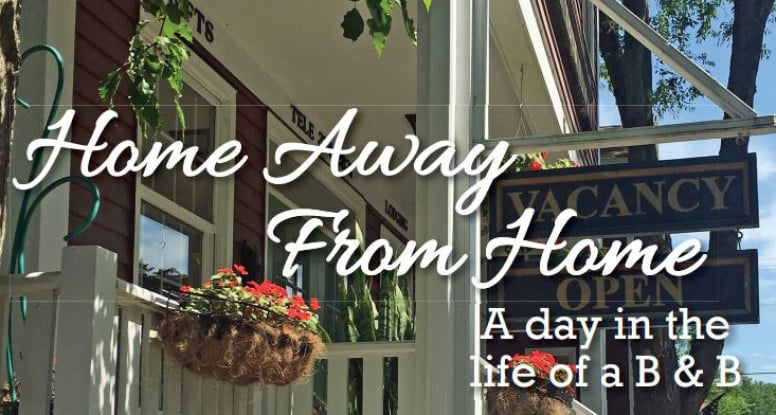 Home Away From Home: A Day in the Life of a B&B, featured in The Summer Issue of Homestyle Magazine. This featured article explores the friendly and enjoyable guest experience offered by this charming Inn. From home-style multi-course breakfast to sweet treats, Connie Davis is creative in the kitchen, often trying out various recipes to find new favorites for her local and international guests.
Maintaining the quality of the accommodations, meals and ambience, along with the accounting, phone calls, emails and administration, is not as easy as it might seem at first glance…
A Charming Home Away From Home
"People often drive the River Road, yet still don't know that Elsah exists, or have not driven through it," Connie said. "We want people to know the village is here. Come and stay in one of the bed and breakfasts, spend some time walking around and getting to know the friendly people.
Connie Davis Shares Her Passion for Cooking
Connie Davis loves cooking and sharing her delicious recipes with guests. Running Green Tree Inn allows her to blend two of her favorite things together and guests return again and again once they have had the Green Tree Inn experience. She is often complimented and receives incredible feedback from guests in their reviews of Green Tree Inn. Read Guest Reviews →