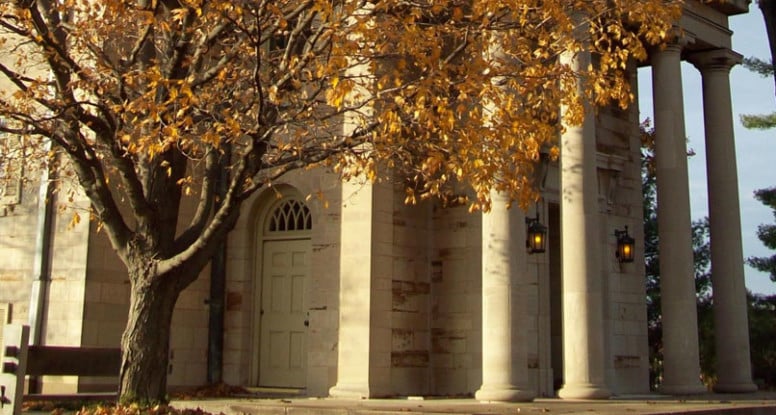 This Pages of Travel article covers the many amazing features at the Meeting of the Great Rivers in Illinois. The section covering "Where to Stay" in the Great River Valley features The Green Tree Inn Bed & Breakfast. Their article is highly informative and includes many great pics of the Inn! The Elsah, Illinois General Store and Museum are noted alongside the beautiful English village design of Principia College.
Pages of Travel describes several unique area attractions to be found at the Meeting of the Great Rivers…
Meeting of the Great Rivers: Area Attractions
Further along their Great Rivers tour are the Treehouse Wildlife Center, Hakuna Matata River Cruise, and Grafton Zipline Adventures. Each section of this article provides great background information and images of the attractions.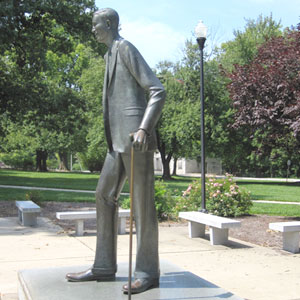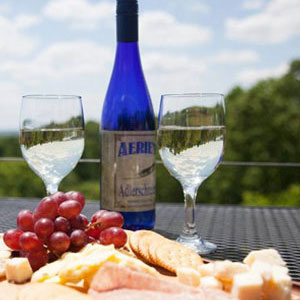 Historical Statues & Monuments
If you are a history buff, a number of historical statues and monuments are located along your way. During a visit the Meeting of the Great Rivers you can see what remains of The Confederate Prison Site, the first state prison of Illinois, available for viewing 24/7. Lincoln Douglas Square in Alton is home to statues depicting the story of Abraham Lincoln challenging Stephen Douglas. Robert Wadlow of Alton, best known as the World's Tallest Man, has a statue of his very own reflecting his incredible height of 8 feet 11.1 inches tall at the time of his death.
Where to Eat
The local area offers a variety of delicious dining, winery & brewery hot spots to checkout. The Loading Dock is a popular riverfront option while the Grafton Winery & Brewhaus offers a wine and beer selection to suit any taste.
Read The full article at Pages of Travel to learn more about these attractions and find out about others to help plan your trip to the Meeting of the Great Rivers…
Connie Davis Shares Her Passion for Cooking
Connie Davis loves cooking and sharing her delicious recipes with guests. Most of all, running Green Tree Inn allows her to blend two of her favorite things together and it shows. Guests return again and again once they have had the Green Tree Inn food experience. As a result, she receives incredible feedback from guests in their reviews of Connie's cooking. Read Guest Reviews →