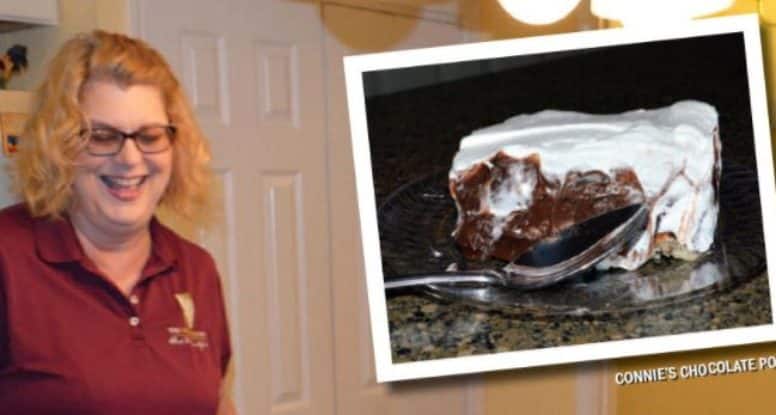 The Alton Telegraph recently wrote a new article about Connie Davis appropriately titled B&B Owner Shares Love of Cooking. According to Connie, cooking is her passion. She loves the ability to combine this passion with inn-keeping of the beautiful Green Treen Inn.
Published in the December 2017 edition of Flaire Magazine for Women, the story explores Connie's youth and memories of cooking and managing food in their family household. Growing up on a Missouri farm included important chores such as collecting eggs, gardening fruits and vegetables and later canning and freezing in preparation for the winter each year. She began making complete meals for her family at an early age as well.
"Connie prepares a delicious breakfast and afternoon sweet treat daily all of which will knock your socks off!"
After five years of running Green Tree Inn, many guests have developed a fondness for Connie's cooking style and delicious recipes.
The hash brown quiche, pumpkin pancakes, fresh baked apples, and peanut butter gooey butter cake all make for a wonderful culinary experience.
Connie often receives incredible feedback regrading the full homemade breakfast and various snacks, treats and wide variety of beverages. Read More Reviews →
One recipe in particular is featured within the Flaire article. Connie's Chocolate Poof has had a place at family gatherings for Connie and Gary more than 29 years. As such she was pleased to share this sweet treat with guests at the Inn and to no surprise it has been a huge hit among many. Interested in trying it for yourself? Connie shared her recipe!
Connie's Chocolate Poof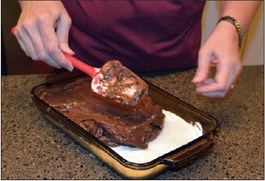 Ingredients:
1 stick butter, melted
1 cup flour
1/2 cup pecans
8 ounces cream cheese
1 cup powdered sugar
16-ounce tub of Cool Whip
2 small packages, chocolate instant pudding
3 cups milk
Directions:
For crust, blend melted butter, flour and pecans and press into 13- by 9-inch pan.
Bake at 350 F for 15 minutes or until light brown. Let cool.
Cream together the cream cheese, powdered sugar and one cup of Cool Whip, then spoon onto the cooled crust.
Mix instant chocolate pudding with three cups of milk.
Blend well and spoon on top of cream cheese mixture.
Top with remaining Cool Whip.
Photo Credit: Vicki Bennington | The Telegraph