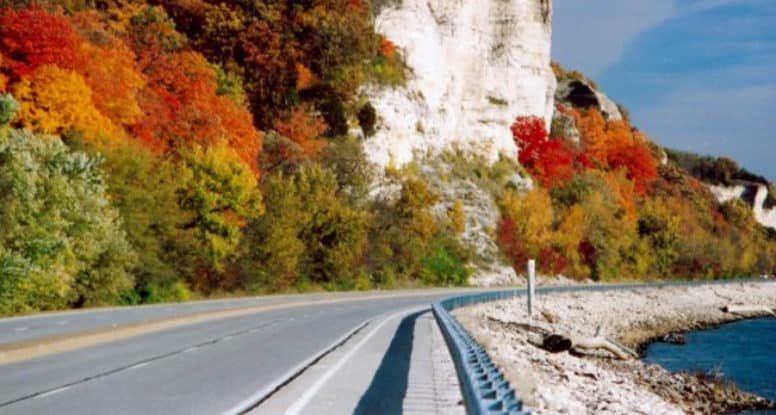 The Green Tree Inn is proud to call Elsah our home. Our wonderful village has recently taken the top spot for the most scenic historic sites in the state. In at second place – the Great River Road alongside the Mississippi. As a result, with its beautiful towering bluffs and a route that includes many historic sites worth a visit along your way, Great River Road is a valuable asset to our area.
The historic village of Elsah has been known as "the town that time forgot" for the past 150 years.
The Rich History of Elsah, Illinois
Peaceful surroundings and beautifully preserved buildings add to the charm and simplicity. Visitors find a place preserved in time. The community is home to Principia College, a four-year coeducational institution founded in 1912. Visitors should also check out Farley's Music Hall and the Historic Ice House Ruins. Customers can buy old-fashioned candy, jams, honey and gifts at the General Store.
Retired US General James Semple named the village "Ailsa" when he founded it in 1853. The picturesque town was later renamed and buildings have been restored over the years to maintain the original beauty. The Elsah Village Civic Center is among James Semple's contributions. The building was constructed in 1857. Previously a grade school for children through 1970, this structure now holds the Village offices. Learn More at EscapetoElsah.com

Local Attractions Across Our Region
In addition to the rich history of our village, visitors can enjoy many local attractions conveniently located close by. Guests often embark on picnics, horse-back riding and other recreation activities at Pere Marquette State Park. Take in the history of Cahokia Mounds, ride the Brussels Ferry, or try dining al fresco at a local Winery.
Plan your visit to Elsah today! We offer our guests and business travelers many excellent amenities. Come home to Green Tree Inn and see why our community is truly so very special.


Furthermore, the Alton Telegraph published an article detailing Illinois' Top 200 Scenic Spots. Other locations well worth a visit also made the list. The Black Hawk Statue and the Garden of the Gods are among those most noteworthy. Read the Full Article at the Telegraph →